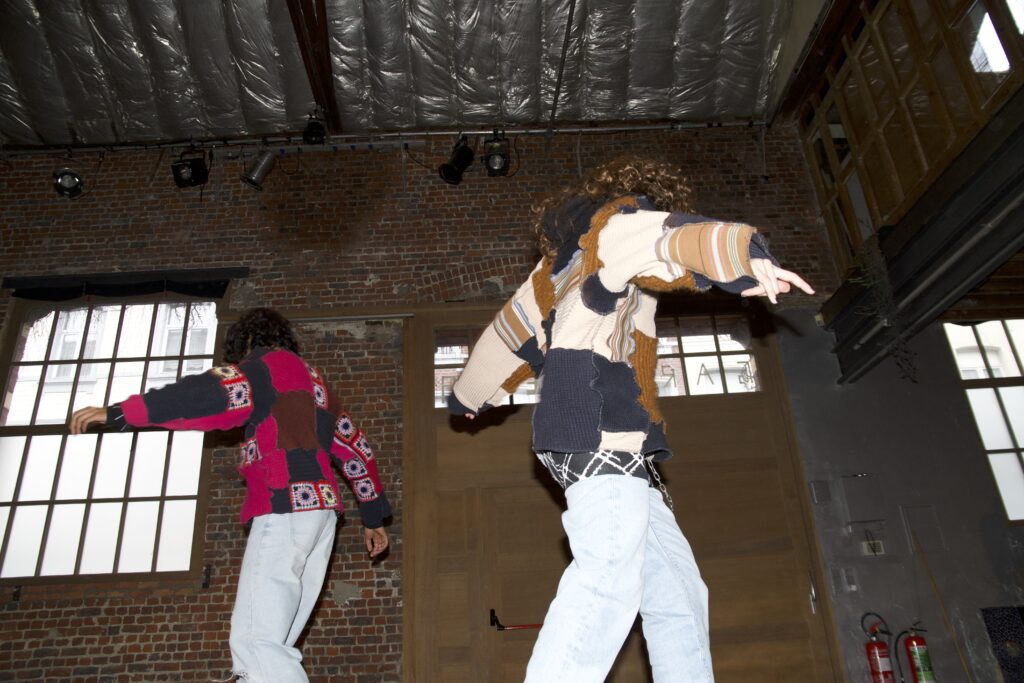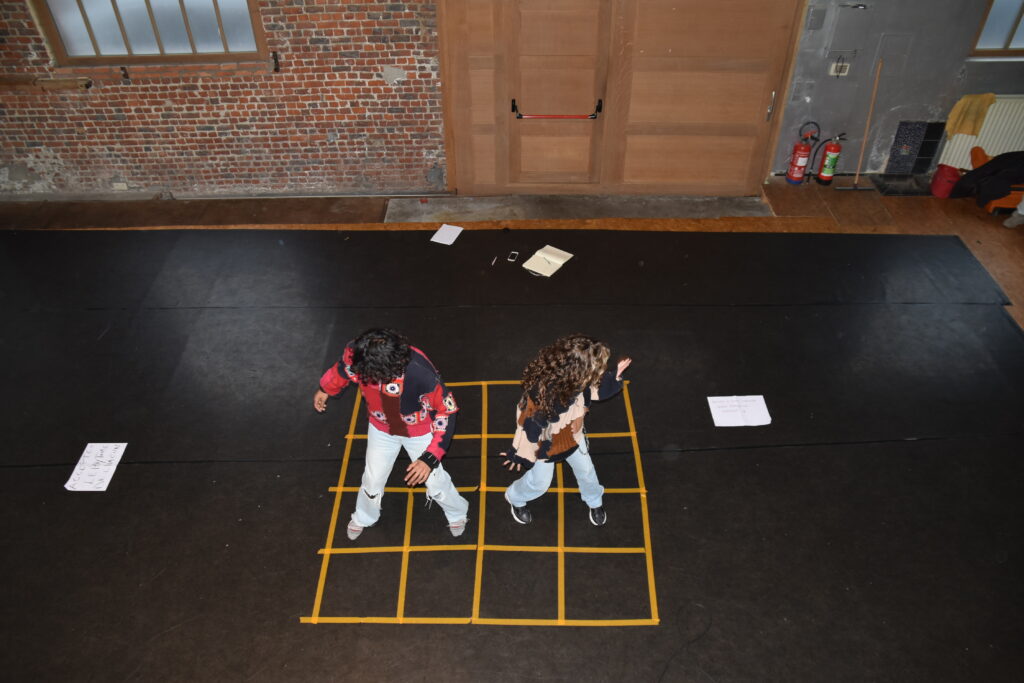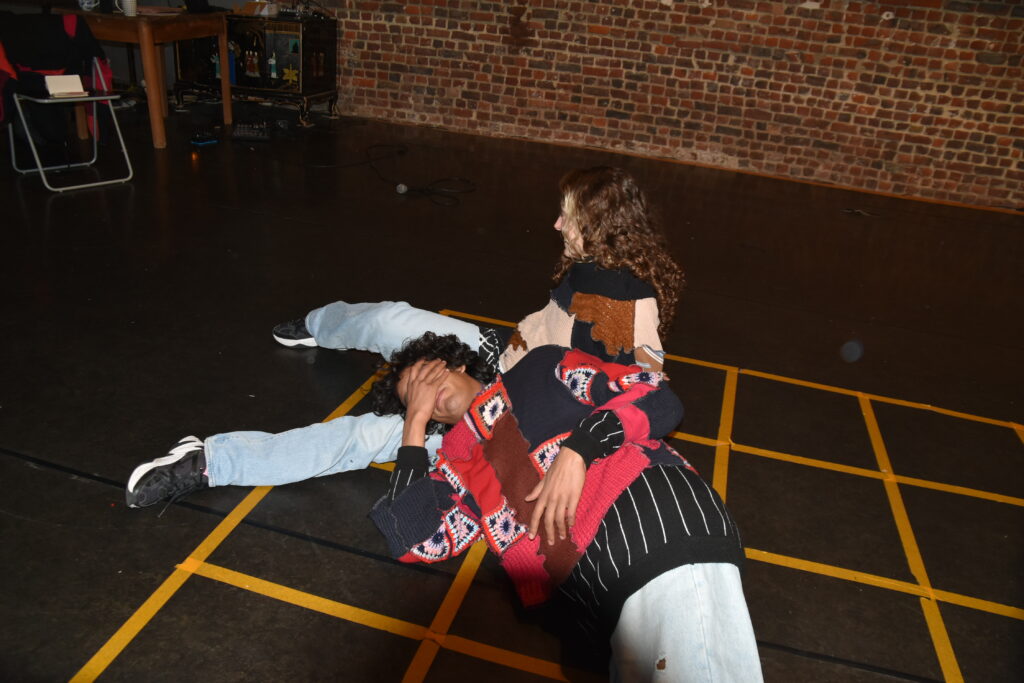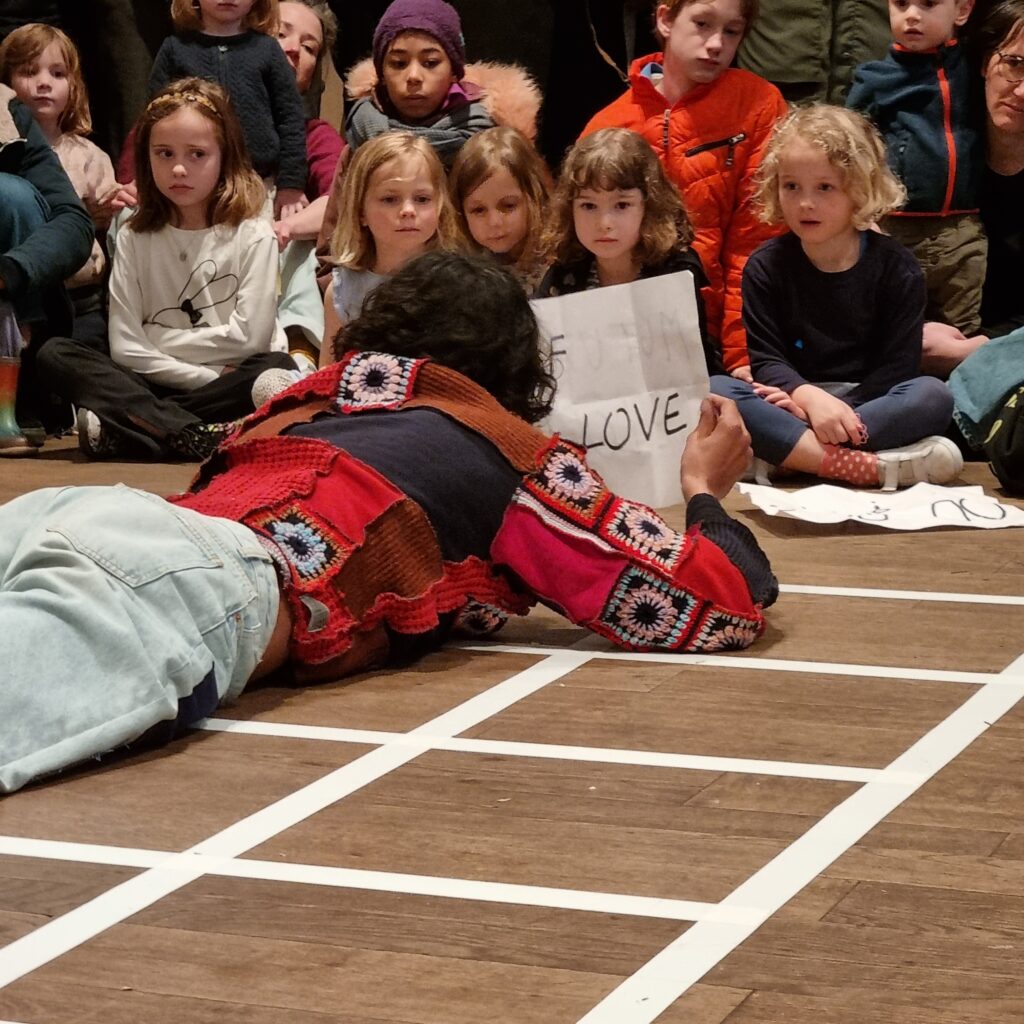 Happening for off-stage space

"Being there" questions the dynamics of listening and being present to oneself and to others.
The performance is in search of what would be a real, desired and connected relational space where the other is really there.
Brenda and Naïm, dancers from a variety of (in)disciplines, try to listen to their rhythms, look at each other for real, imagine a duet together and play - again.
Production support : Atelier 210
Costumes : Cousons Cousine
Sound creation : Gabriel Govea Ramos
Interpretation and collaboration : Brenda Boote et Naïm Belhaloumi
direction and choreography : Lorena Spindler
Exterior eye : Juliette Mello
Supports : Charleroi danse, le Centre Culturel Jacques Franck, Garage29, Fond Famille Goethuys-Deheel, Les Meutes asbl
Remerciement spécial à Adeline Rosenstein pour son oeil dramaturgique
April 1, 2023 rue de Rome - event organized by CC Jacques Franck
June 2, 2023 - event organized by Charleroi danse on the Recyclart outdoor stage