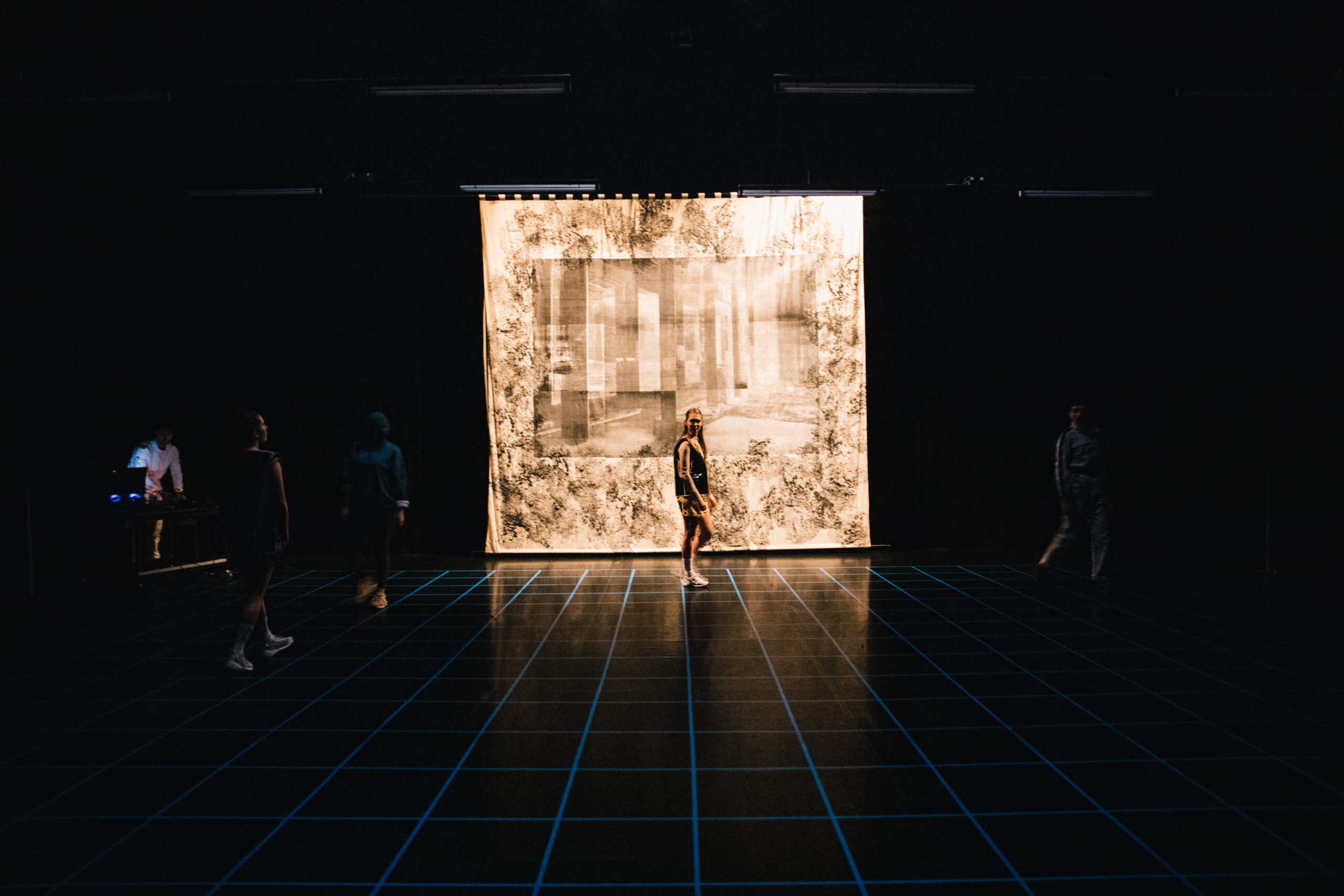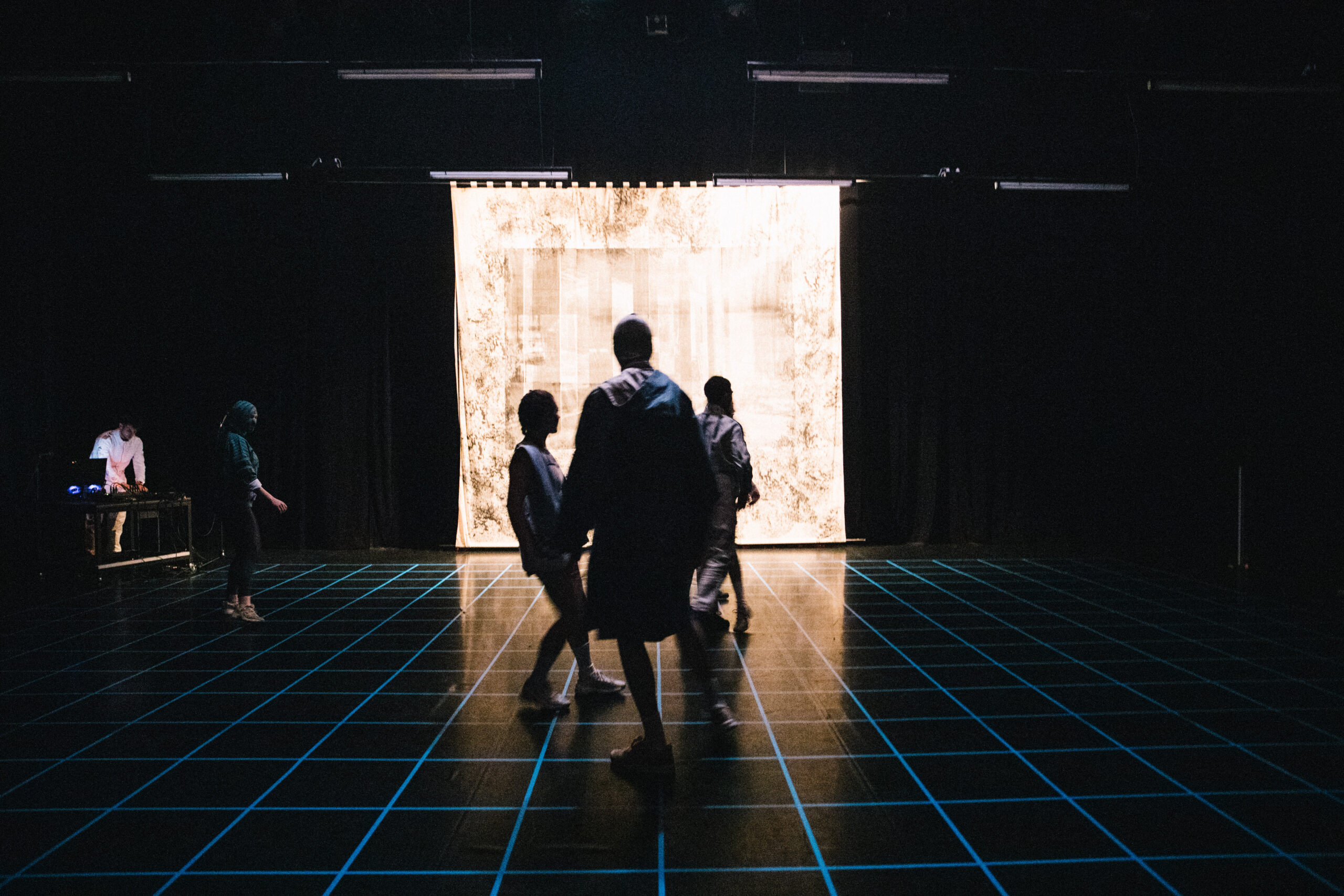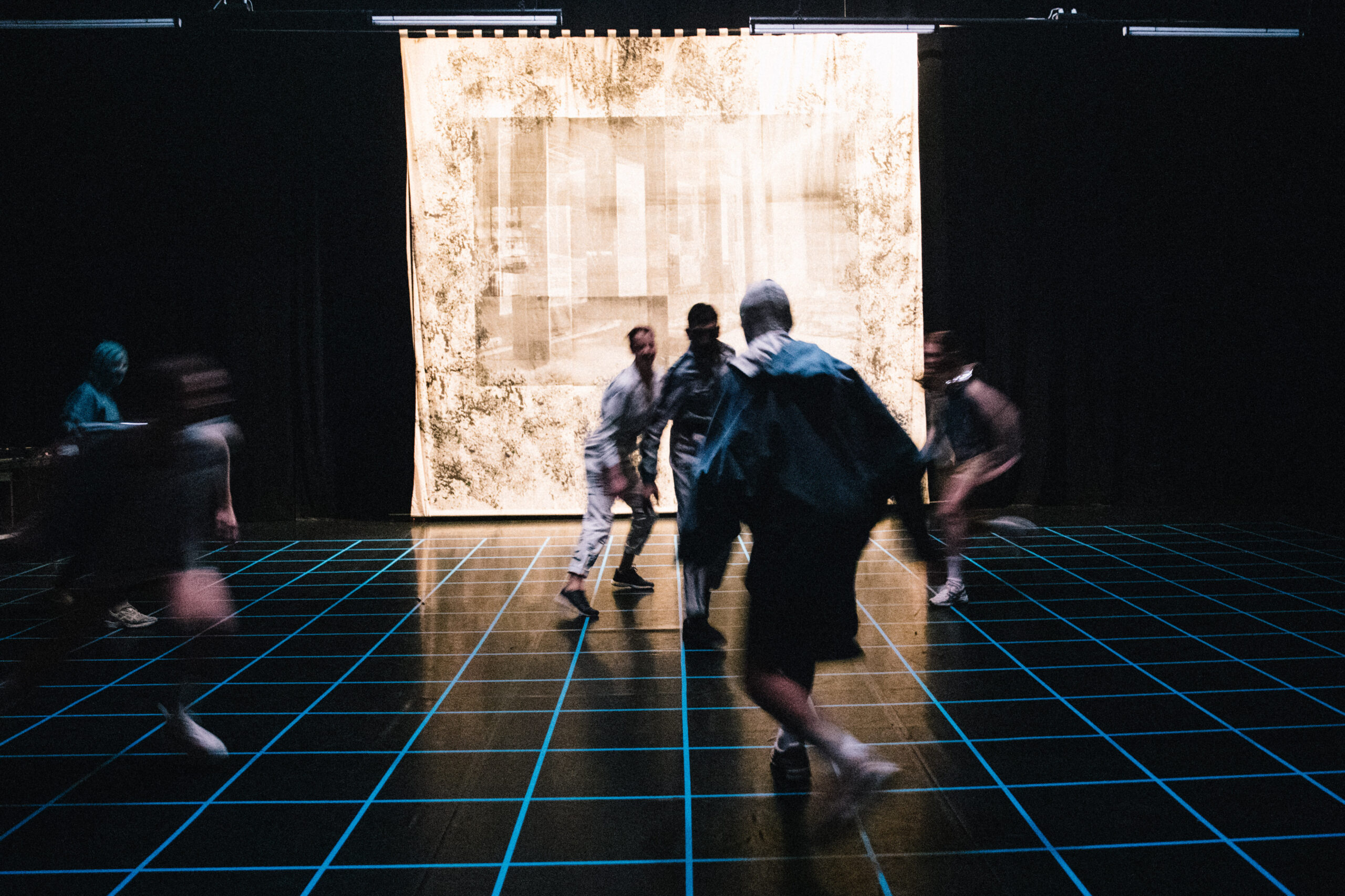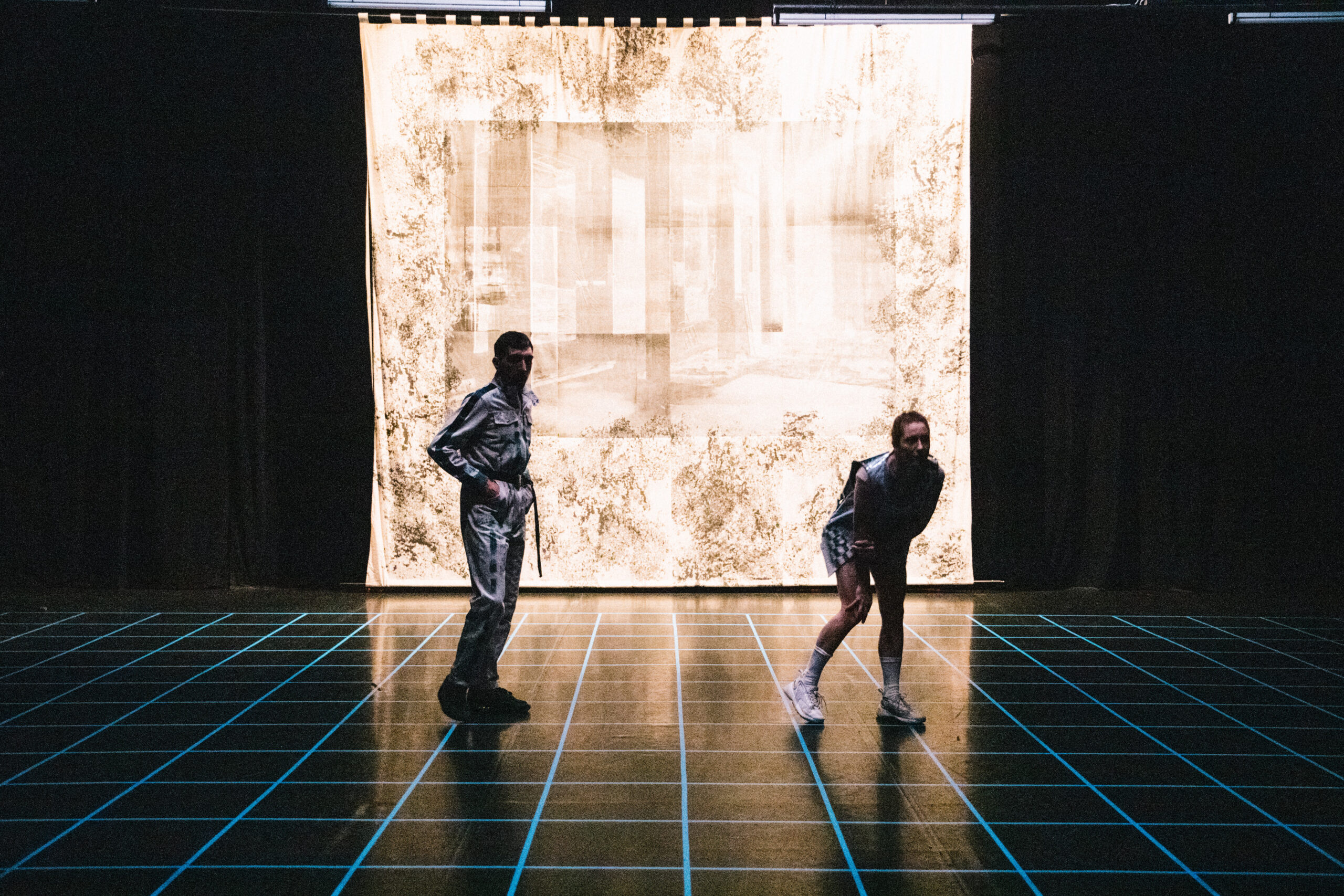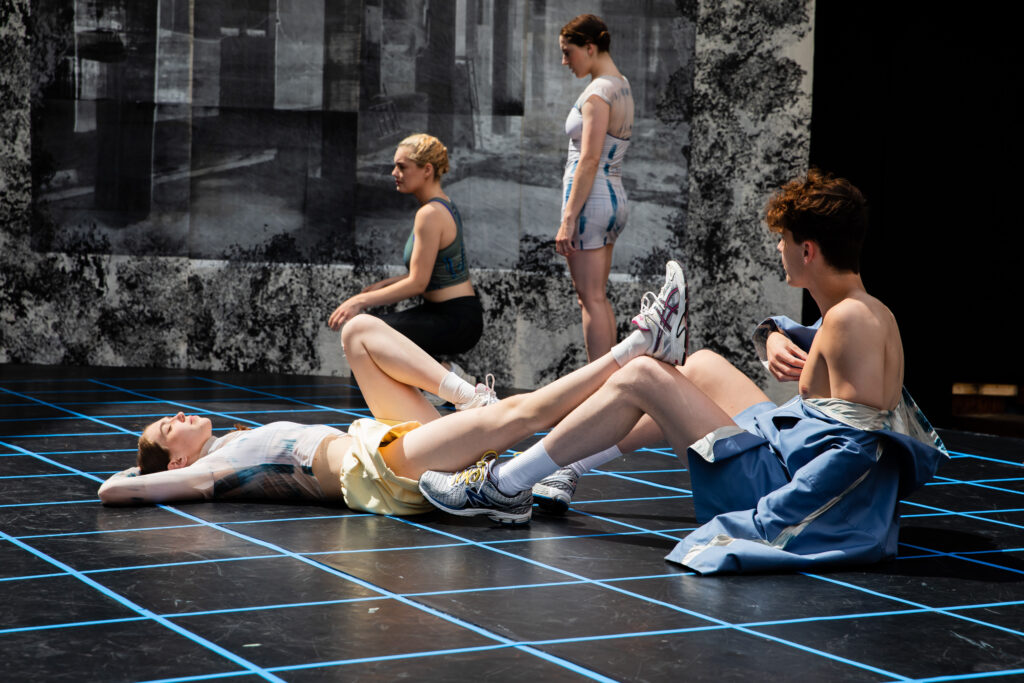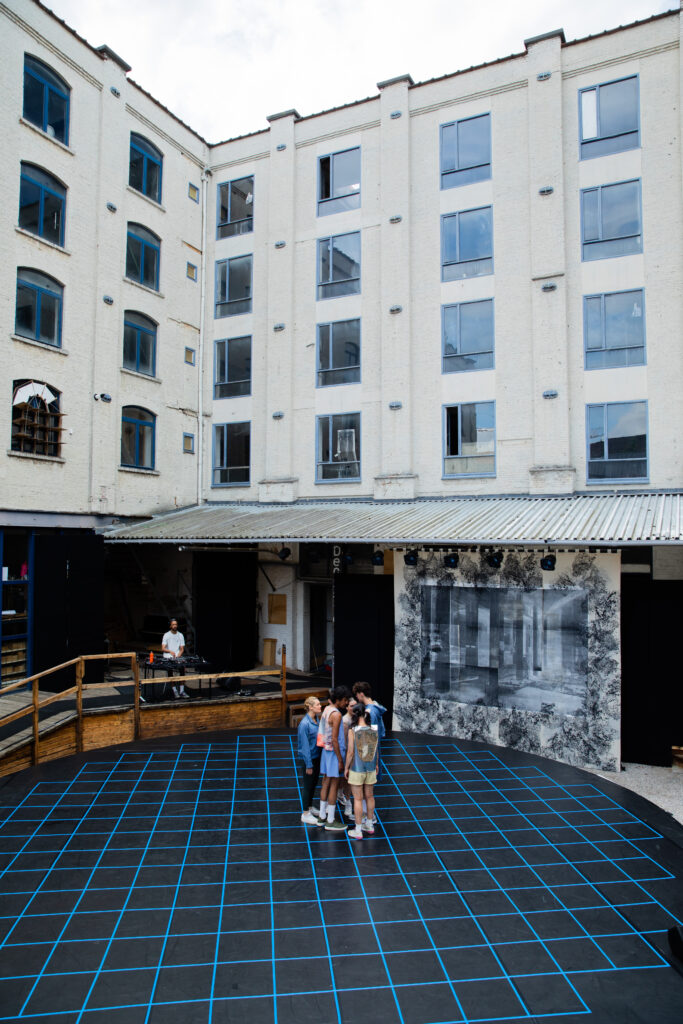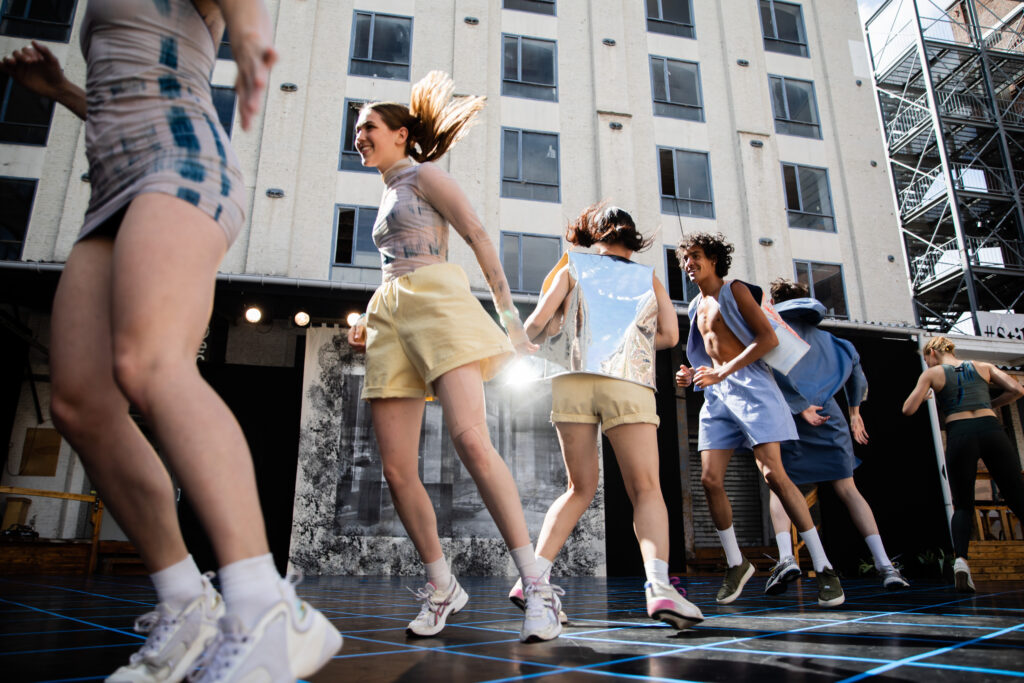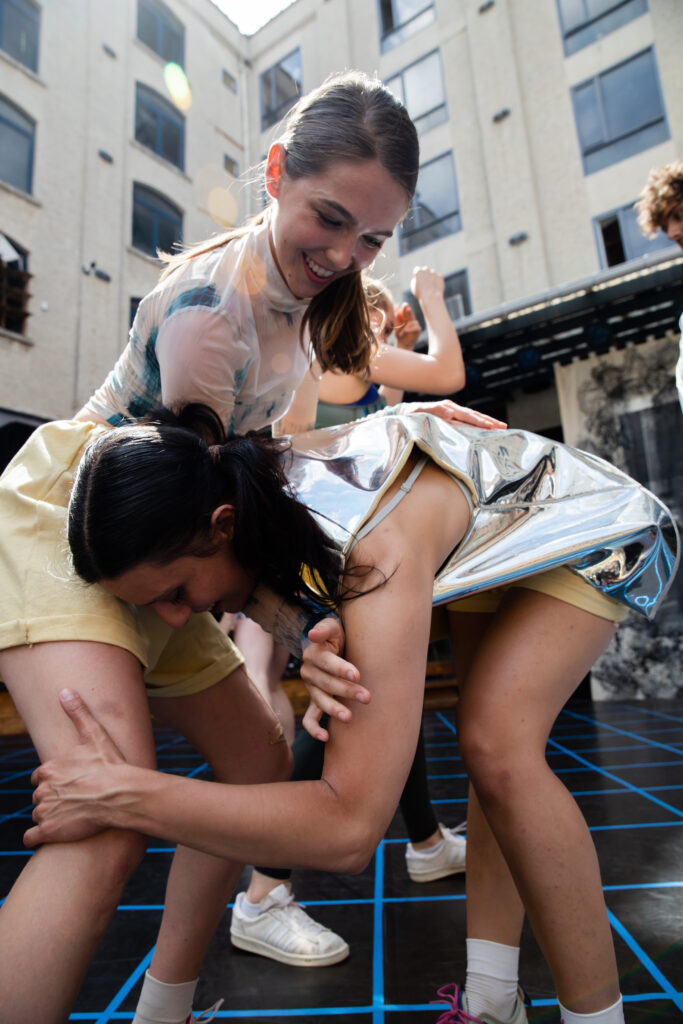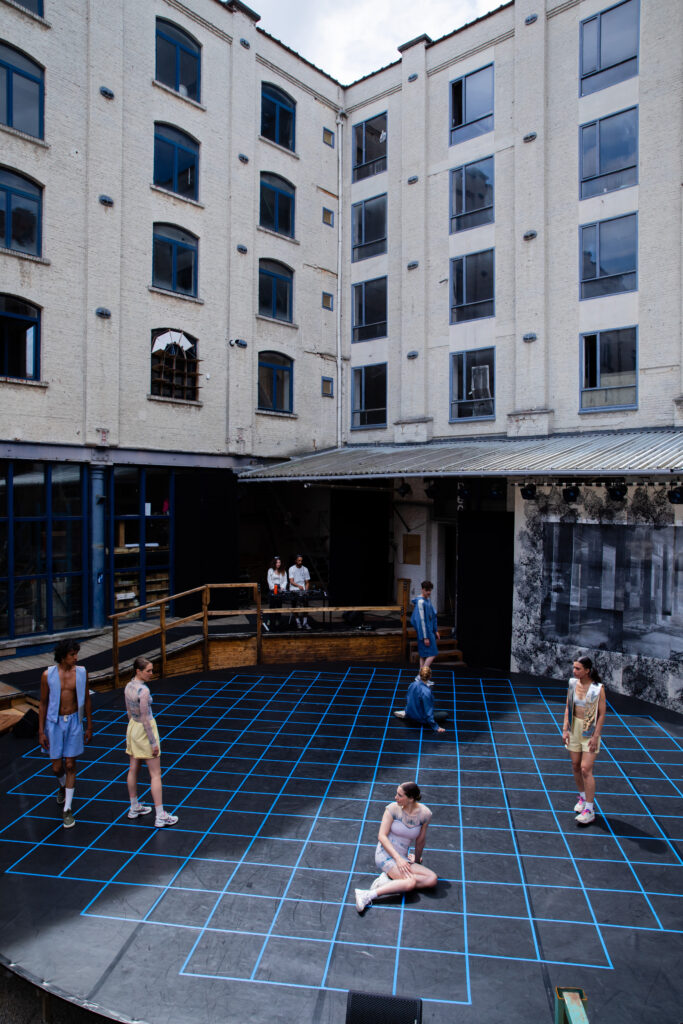 Durée 35 min
Inside and outside version
Charleroi danse, La Raffinerie 19th and 20th june 2021
! KVS le 27 octobre 2022 !
La source d'inspiration de free dance escape vient d'un challenge TikTok.
Converti à grande échelle, il devient la base d'un espace chorégraphique se situant au croisement d'une pratique de danse et d'une recherche de connexion profonde entre personnes.
Le spectacle questionne ce qu'il est advenu de notre rapport à l'autre.

En ligne, on dit que les utilisateur·x·ice·s sont connecté·x·e·s.
Le projet s'intéresse à cette notion de « connexion » et à ce qu'elle signifie dans le réel.
-Peut-on retrouver la connexion perdue ?-

Des danseur·x·euse·s issu·x·e·s de diverses (in)disciplines évoluent dans un espace chorégraphique ludique et émotif.
Se préoccupant d'un système individualiste qui a perdu les notions d'empathie et de sentiment collectif, free dance escape s'envisage comme une expérience relationnelle entre individus et duos, entre soi et le groupe et tente de distinguer la connexion de son ersatz.
Ensemble sur scène, il·x·elle·s sondent les ailleurs possibles, ces nouvelles zones d'un monde en transformation.
Le projet est conçu sous forme modulable : « Free dance escape » est la version collective du projet à six performeur·x·euse·s.
« Seeing » est la version duo du projet. Le projet navigue donc entre performance collective et duo.

Conception et chorégraphie : Lorena Spindler
Artistic collaboration : Juliette Mello
Cast (alternately) : Naim Belhaloumi, Brenda Boote, Hugo Chanel, Lila Magnin, Juliette Mello, Jules Rozenwajn, Justine Theizen
Mello, Jules Rozenwajn, Léa Vinette
Production musicale et dj (en alternance) : Léo Patissier, Louis Shungu
Serigraphy : Louise Vandevorst, Aliocha Tazi, Swan Jouan, Maverick Le Deuff
Stylism : Alphonse Eklou
Création vêtement : Bostem Studio, Zoé Van den Boogaerde
Soutien : Charleroi Danse, le Bocal, Les Meutes, Iles Asbl, Suitcase Artist Project, Ravie Asbl, AMA Brussels, Mestizo Art Platform (Wipcoop), Fond Famille Goethuys-Deheel, Garage29
Photography : Élodie Gérard